When I watch a sport that's not derby
derbyref:
When Someone Asks What My Committee Does:
derbygirlproblems:
The Wellington Young Feminists' Collective: Miss... →
fearfullymade-locs: thedameloves: homeisaheartbeat: What are your top beauty tips? Start out perfect and don't change a thing. Always accentuate your best features by pointing at them. And conceal your flaws by sucker punching anyone who has the audacity to mention them. Words of wisdom from Miss Piggy
3 tags
Not Consensual →
To grow an awareness of rape culture in society… globally. It is heartbreaking to read and hear of so many situations around the world where a rape victim is shamed or considered a lesser human being than the rapist.
When my derby friends and I are asked to attend a...
derbyref:
Whenever I hear someone ask a female ref "So when...
derbyref:
Waiting for the WFTDA Rules iPhone app to be...
derbyref:
At scrimmage when players are standing in the ref...
derbyref:
Working out over the holidays
derbyref: Some people: Me:
When learning transitions
derbyref: Some people: Me:
When a new ref joins my crew
derbyref:
What it's like to IPR now with fewer NSOs in the...
derbyref:
WHEN MY BLOCKERS AND I REALIZE WE'RE OUT OF PLAY
rollerderp:
When my non-derby friends meet my derby friends
derbyref:
Looking forward to explaining new rules.
fuckyeahrollerderbynso: Reader Submitted.
piratewildewood: queenofadodi: lu-fu-maybe: ...
piratewildewood: queenofadodi: lu-fu-maybe: ...
When my home team get a power jam.
fuckyeahrollerderbynso: On the outside: On the inside: Reader Submitted
Bay City Rollers Roller Derby League Napier... →
WHEN THE PACE LINE IS GOING TOO FAST
rollerderp:
allen & overy collection, like this forever .com... →
jello time .com by rafaël rozendaal, 2007,... →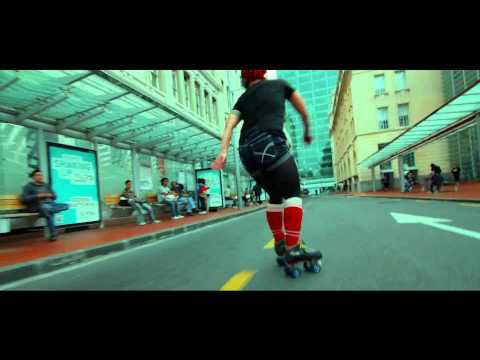 Catherine Hervé Lifts the Veil on Handmade Lace |... →
IT'S BEGINNING TO LOOK
24thoughtspersecond:
Watch
fuckyeahrollergirls: team-anderson: Quadzilla entertaining the crowd before 3rd - 4th Playoff bout in Toronto (Video Credit John Quinn) Quadzilla is unfuckingreal.
Watch
Ticklish Penguin is Awesome - watch more funny videos